Home
Bio
Galleries
This cake was done for Kim Morrison's in-law's "170th Birthday" party. They celebrated his 90th and her 80th birthday in one fabulous party. (If you'll pardon the pun, the fact that it was also their 59th wedding anniversary was just 'icing on the cake.')

This cake gets a special page not only because of the fabulous sugar work, but because they are very special people to both Kim Morrison and her family and this website's designer. The web-designer was fortunate enough to be able to attend the party and feels that a 170th Birthday deserves a salute!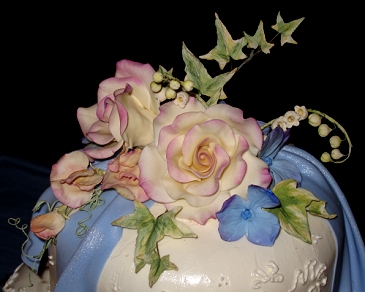 The cake was topped with a crown of roses and ivy and draped in blue ribbon.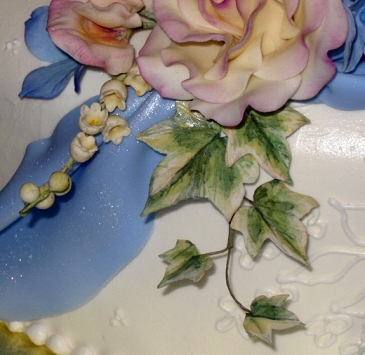 Many guests thought the ivy was real.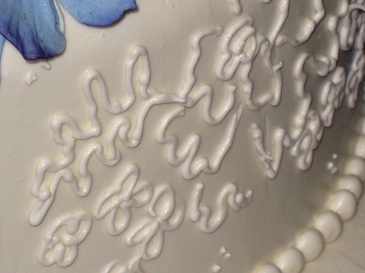 Delicate piping makes a huge difference in how a cake appears from a distance--the smallest 'dot' can have a big impact.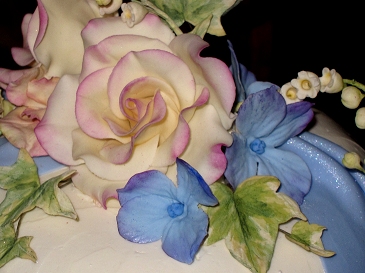 A family tradition has "Red" and "Blue" as favorite colors, which Kim adapted in pink and pale blue.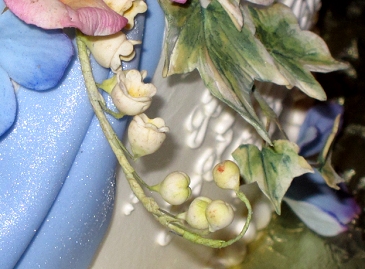 It is not just the colors of the flowers that make them appear real, but the delicate curves and 3-dimensional features.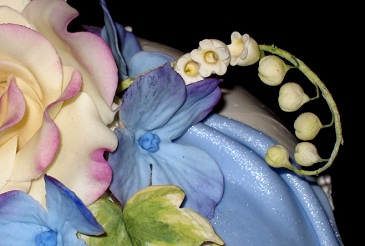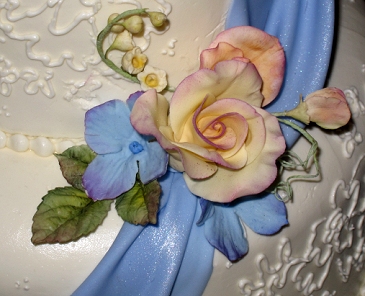 Children and adults alike clamored for a flower.
---
The web-designer can attest that all three levels of the cake (chocolate with both chocolate truffle filling and two layers of caramel cream, yellow cake with apricot-orange cream and two layers of lemon curd, and the top tier of butter pecan and caramel cream) were delicious and devoured quickly.